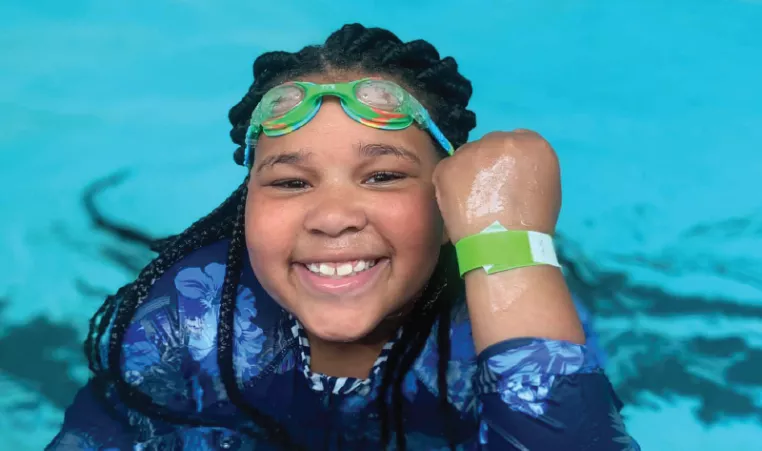 During National Water Safety Month each May, the YMCA of Central Kentucky brings drowning prevention and safety to the forefront. As pool operators and the nation's leader in swim lessons, the YMCA aims to equip adults and kids of all ages and backgrounds with the necessary lifelong tools to be confident and safe in and around water year-round. 
Did You Know? These facts from the national YMCA show sentiment among parents relative to water, and specifically highlights the disparity in confidence between different populations. This only underscores the importance of the YMCA's commitment to keeping swim lessons open for all.
How does the YMCA of Central Kentucky build confidence around water for adults and children?
This summer, the YMCA of Central KY is hosting a Water Watcher Challenge! We are encouraging all adults in our community to commit to take the Water Watcher Pledge. Keep an eye out on this blog and on our social media for more details about the challenge coming May 16-30!
Year-round, the YMCA of Central KY offers four- and eight-week swim lesson sessions for all ages at four of our locations. Group and private lessons are available.
The money we raise through our Annual Giving Campaign ensures the Y is open for all, providing financial support for memberships and programming including swim lessons. If you're interested in sponsoring swim lessons, see more information here.
We proudly partner with Fayette County Public Schools to offer no cost YMCA swim lessons to community youth through our Central Kentucky Swims annual water safety event.
Our summer day camps include swimming as a part of physical activity to build confidence and share fun experiences in and around water. Safety is ensured throughout the summer by assessing every child every week for swimming skill level. Campers who are considered non-experienced swimmers are required to wear a life jacket, and our lifeguards are trained on the skills-based process.
Water fitness and group aquatics classes are available as part of our group fitness programs. These low-impact classes offer adults opportunities for movement, exercise, and fun in our swimming pools.
Our Youth Swim Teams teach swimmers of all abilities competitive swimming skills and working together as a team while developing a healthy lifestyle.
Swimming and other activities in the pool can be an outlet for people of all ages to have fun, gain confidence, and get exercise. At the YMCA, aquatics are part of our past, present, and future. Our commitment to water safety is unwavering for the health of all swimmers and our community. Here's to awareness and action this National Water Safety Month!
For more information about aquatic programs at the YMCA of Central Kentucky, we invite you to click on the following links: