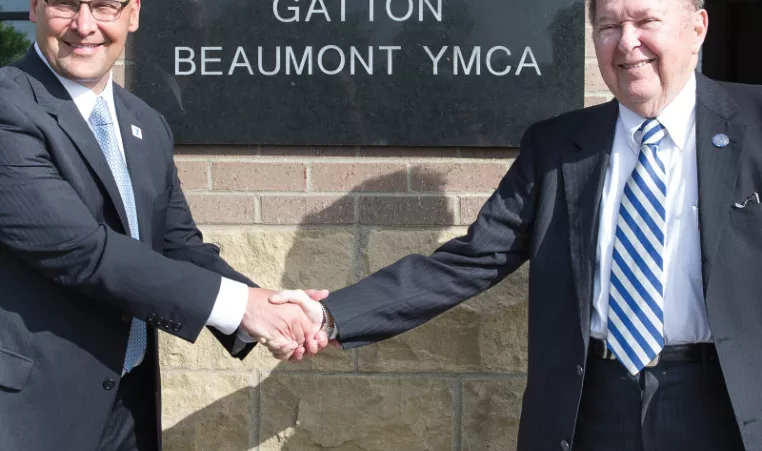 YMCA of Central Kentucky is saddened by passing of philanthropist and businessman, Carol Martin "Bill" Gatton earlier this week.
In May 2015, the Y in Beaumont was officially rededicated and renamed the C.M. Gatton Beaumont YMCA in his honor.
Gatton was recognized for giving the organization nearly $6 million worth of land in 2000 for the development of the Beaumont and Hamburg YMCA locations.
"His generosity has made an indelible impact on our community and created a legacy of making a profound difference in the lives of others," said Paula Anderson, president and CEO of the YMCA of Central Kentucky. "On behalf of the board of directors, employees, and volunteers of the YMCA of Central Kentucky, we extend our deepest, heartfelt condolences to the Gatton family and those who have also been touched by his generosity and kind spirit."
To read more about his life and accomplishments, please visit https://www.akardfuneralhome.com/obituaries/Carol-Gatton/#!/Obituary.