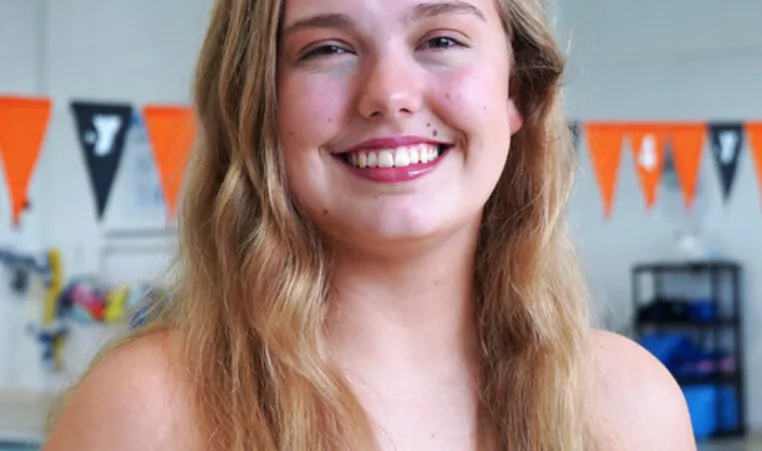 Madeline Horseman has been swimming the majority of her life and many of those years as a member of the North Lexington Family YMCA Tigersharks. Through a dozen years in the pool as a swimmer, she has learned persistence is key: keep going, no matter how hard things get, because pain is temporary and the outcome will be worth it. It helps, too, that she's had a great support system through the tough times; she counts her swim team as a second family. "I've made friends through swim team that I've been able to count on for years," Madeline shares.
A senior at Bryan Station High School, when she's not building her swim muscles, Madeline is flexing her creative ones reading or writing short stories. She is looking ahead to college with plans to become a registered nurse. This seems like a great career choice for someone who would expect her friends to describe her as compassionate, friendly, and empathetic.
For a dedicated swimmer with post-high school plans, Madeline's goals for her senior year are characteristically balanced: by the end of the year in the pool, she hopes to have bested almost all of her personal records and at least one team record, and out of swimming, she's hoping to have passed her state boards to be a certified nurse's assistant.
We admire Madeline for her goal-setting and ambition and wish her the best through this year. No matter what joys and challenges may arise, we hope she'll remember her own words of wisdom that she'd like to share with younger teammates: "just keep swimming. Don't give up just because it gets hard; it'll always be worth it."