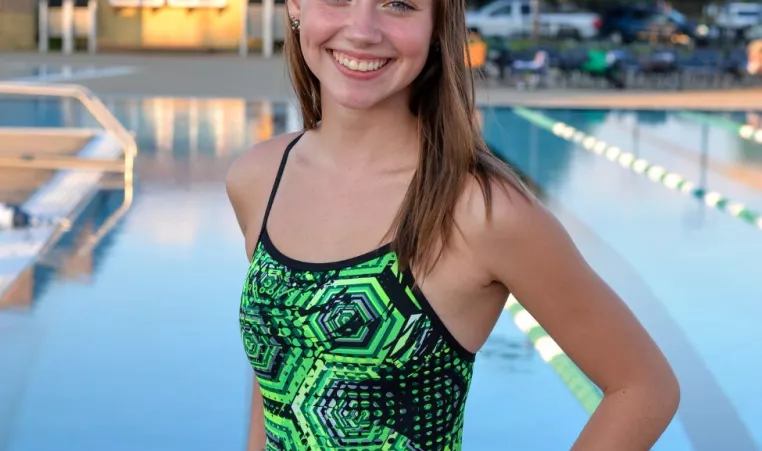 Macie Wiley, a senior at Lexington Catholic High School shares about her experience in a way that a lot of young athletes can likely relate. "It has given me a family and people to lean on. Swimming has become an escape for me and a way for me to stay out of my head. So swimming has given me a safe space that I never knew I needed!"
Though Macie has been on both YMCA of Central Kentucky swim teams, she is currently competing as a C.M. Gatton Beaumont YMCA Barracuda. She says she hopes that at the completion of this milestone year, she can "end this season feeling as happy as I have been in all my years of swimming. Not because the year is over, but because of the friendships I've made. I can leave knowing that I've left everything I have left in the pool."
As she heads to UK for college to study biology, Macie will sure take with her that sense of accomplishment, plus a strong work ethic with her. In addition to her commitment to the Barracudas, Macie participates at Lexington Catholic on the Dance Blue committee and service club, and even has taught swim lessons as a way to give back to the sport and help others. Additionally, she enjoys spending time with her friends, who would describe her as creative, kind, and caring.
That kind and caring spirit comes through as Macie shares what she wants new swimmers to know about competition and the sport. "You're always going to have a bad race. Everyone does," she explains. "But you can't let that be your reason for hating the sport. You'll have as many bad races as you will good. But you have to take each race and use it to push yourself as far as you can go."
We think that perspective and attitude will help Macie make the most of her final year of YMCA swim team, and will carry her through the changes ahead in life. Good luck, Macie - we look forward to seeing you push yourself, cheer on your teammates, and have an awesome senior year!