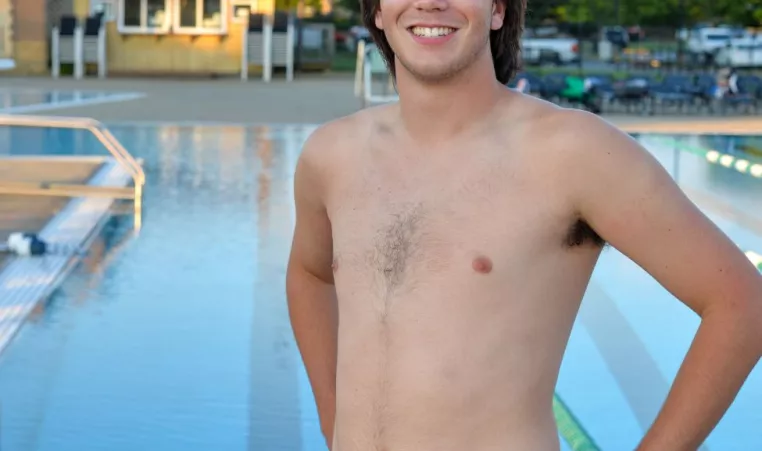 Hunter Bellis is nearing the end of high school as a well-rounded student. He has earned the distinction of being an Eagle Scout, loves the outdoors, is passionate about music, plays the trumpet, and is a five-year veteran of the C.M. Beaumont YMCA Barracudas swim team. He's looking ahead to attending the University of Kentucky after he graduates from Lafayette High School, and plans to major in music performance.
As a Barracuda, he has discovered that his favorite swim events are also his best - the 100 and 200 free. Through his experience on the team, he's learned a few life lessons that he shares. First, he wants younger swimmers to keep an eye on the future while improving their swim techniques in the present. "When a coach 'fixes' something about your stroke or gives you advice, follow it," he advises thoughtfully. "Your future self will be thankful." Second, he sees the impact everyone can make when they belong. "Being a part of swim team has taught me what a team really is," he shares. "Every single swimmer matters. Even if one has scored twelve points and another scores three, all points in the end add up. The three points you score could be the difference of winning or losing a meet."
It's no wonder that Hunter thinks his friends would describe him as smart, thoughtful, and funny. His hope for his senior year is to have gained a solid foundation for college, earn a scholarship, and be ready to go.
We think your thoughtful approach to swimming and life will carry you far and you'll do great, Hunter! Good luck in your senior year!