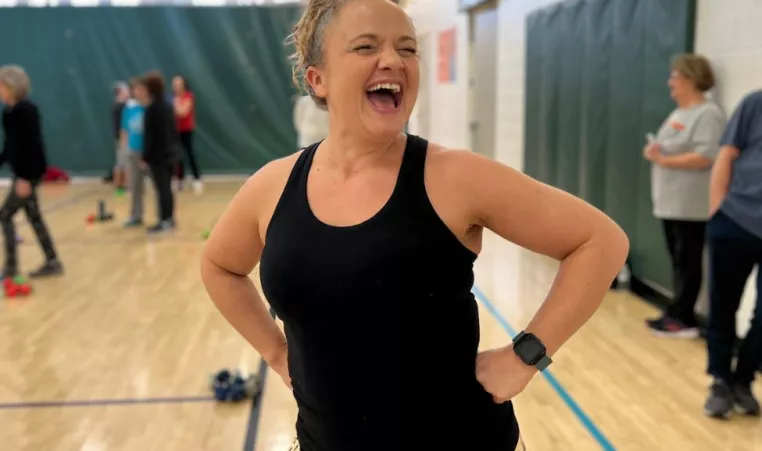 Group fitness instructor Nicole Fields is a ray of sunshine at the C.M. Gatton Beaumont YMCA. "Nicole brings brightness and joy to our Y whenever she walks through the door. She brings a unique gift to our team with her positivity, awesome smile and good, loving heart," her supervisor Pam Carey shares. That positivity permeates through her instruction, and her classes have grown in participation in the six years she has taught. "When I see her teaching her Functional Fitness class on Mondays, it brings such a warm smile in my soul, knowing the impact she has on so many at our Y," Pam continues.

Nicole herself sees her job as an opportunity to share her passion for fitness with others - a passion she didn't know she had until she joined the Y over sixteen years ago and lost eighty pounds. Now, fitness is a permanent part of her lifestyle and she shares her experience, knowledge, and mega-watt smile with members who are staying active and building community in group exercise. "I love the bond that develops between people when exercising together," Nicole shares. Mostly, she says, "I love the family and positive atmosphere at the Y! There is no one left behind, and all are included!"
 
If you know a staff person who deserves to have the spotlight shined on them, drop us an email and let us know! If you're interested in the mission of the YMCA of Central KY and current job opportunities, we encourage you to check out our careers page.