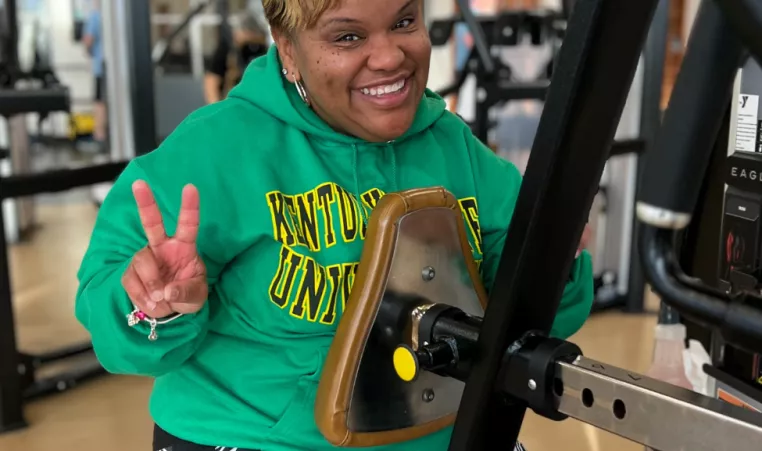 Deidra Williams has been putting in the work at the Y since joining in the summer of 2022. "I joined because I was overweight and unhealthy, and I knew that only I could do something about my weight," Deidra shares. Her new exercise habits are paying off, as she has lost over fifty pounds and continues to be active. "God is definitely good! The reason I stay at the Y is because I'm loving the results of being consistent!" And she's not done yet. Deidra says, "I will continue to work harder on this weight loss journey!"

Though her Y story is already much about hitting weight loss goals and increasing her exercise and activity, Deidra lights up when she talks about the "kind and friendly people with smiling faces" at the Whitaker Family YMCA. Last year, she even celebrated part of her birthday with a workout and taking selfies with her new community of encouragers and friends. She gets most excited about sharing her journey and hopes to inspire others along the way.
When she's not hitting the weights or in a HIGH fitness class at the Whitaker Family YMCA, Deidra loves to sing in her church choir. If you see her smiling face at the Y, give Deidra a high five for her great work and great attitude...just don't be surprised when she offers encouragement right back!
Congrats, Deidra and thanks for being a part of our Y community. We're proud of you and appreciate your positivity!

Do you have a Y story you'd like to share? We'd love to get to know you. You can get started with our form here and we'll be in touch.