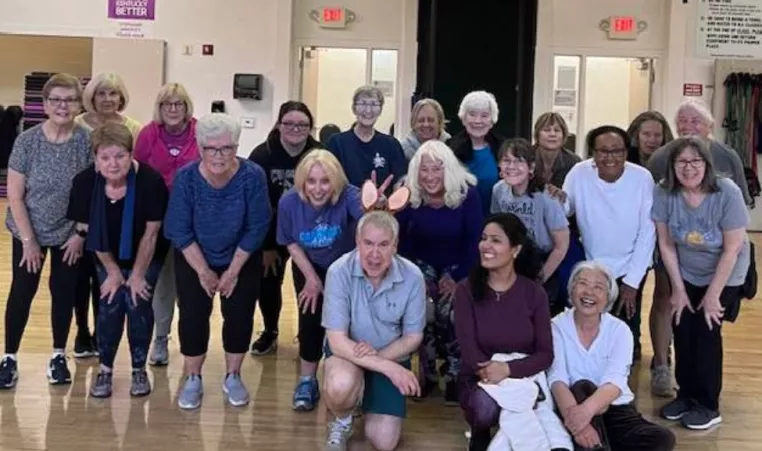 Older Americans Month is dedicated to acknowledging the contribution and achievements of older Americans, while sharing the importance of finding fulfillment in the aging process. When President John F. Kennedy and members of the National Council of Senior Citizens first established Senior Citizens Month (the precursor to Older Americans Month) in 1963, seventeen million living Americans were 65 years or older. Now, according to a study by the Administration on Aging, more than fifty-five million have reached their 65th birthday. That is 17% of the U.S. population facing the changes, challenges, and opportunities that arrive with aging. To better equip older Americans for this season, the Administration for Community Living shares three key ways to find fulfillment through aging. At the YMCA of Central Kentucky, the opportunities are plentiful to take action on each of these:
Embrace the opportunity to change. Find a new passion, go on an adventure and push boundaries by not letting age define your limits. Invite creativity and purpose into your life by trying new activities in your community to bring in more growth, joy, and energy.
The YMCA of Central Kentucky offers many opportunities for older adults to try new things! Beginner-friendly classes like SilverSneakers®, Functional Fitness, Yoga, chair classes, and water fitness are great options geared toward active older adults and may offer a new way to exercise.
Older adults who have been active a long time may enjoy high energy classes like Jump Start (High Street YMCA), HIGH Low (Whitaker Family YMCA), Impact Gold (North Lexington Family YMCA), Tabata Intervals (Prevention Park YMCA) or in small group training like Active Aging Adults (C.M. Gatton Beaumont YMCA).
Pickleball, though open to all ages, has become wildly popular with older Americans as the sport is easy to play, very social and less stressful on muscles, tendons, and joints. Have you tried it yet?
Stay engaged in your community. Everyone benefits when everyone is connected and involved. Stay active by volunteering, working, mentoring, participating in social clubs, and taking part in activities at your local senior center or elsewhere in the community.
The YMCA of Central Kentucky offers many opportunities for active older adults to be engaged! Volunteer opportunities are offered year-round through various programs and events such as Toyota Bluegrass Miracle League, Black Achievers, the Y's signature 5K races in October and December, Back to School rallies, Central Kentucky Swims - and more! If you're interested in volunteering, let us know here!
Across our five locations in Central Kentucky, the Y offers various events in which our older adults are encouraged to participate! Through community partnerships, many free events are offered each year, like the North Lexington Family YMCA Senior Health & Resource Fair, education series like the current Memory Education seminars at the C.M. Gatton Beaumont YMCA, social events, and more.
Looking for job opportunities as an empty nester or in retirement? The Y has many part-time positions well-suited for older adults, like lifeguarding, member service, group fitness - and more!
Form relationships. As an essential ingredient of well-being, relationships can enhance your quality of life by introducing new ideas and unique perspectives. Invest time with people to discover deeper connections with family, friends, and community members.
At the YMCA of Central Kentucky, older adults create meaningful friendships every day by participating in classes, engaging with our caring Y staff, chatting with friends in YMCA lobbies, heading to lunch with Y group fitness classmates, playing games, or attending seminars and events.
If you're not a member, are new to the Y, or haven't found a place to connect yet, we encourage you to reach out to your local YMCA. You can call or take time to visit and meet some of our staff and other members, and see the possibilities of community in this season of life!
The YMCA of Central Kentucky offers Senior Adult and Senior Household memberships, and financial assistance is available. Adults 65+ are encouraged to check with your insurance provider, as there are several options for insurance-based memberships. We'd love to see you soon at the Y!