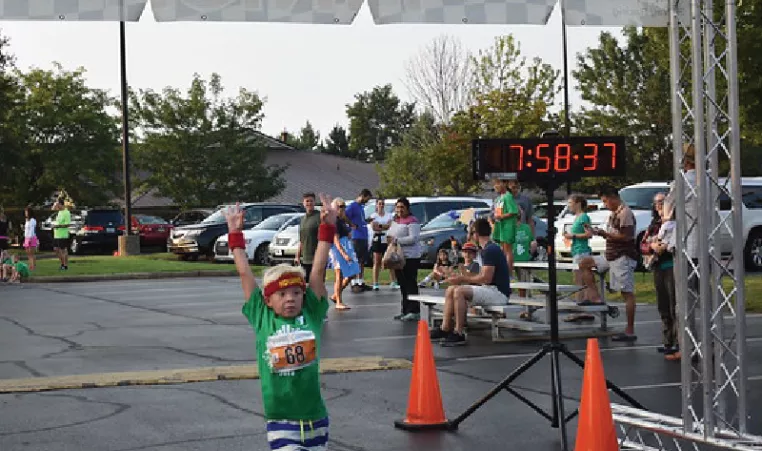 It's that time again for the White, Greer & Maggard Kids Tri at the Y! This annual event returns to the C.M. Gatton Beaumont YMCA this year on Sunday, August 21 for another year of community kids swimming, biking, and running into their best selves!
"We LOVE the Kids Tri and it is definitely a highlight of our summer every year," said race director Nikki Hartley. "We work hard to put on the event, but seeing the kids work even harder, pouring their heart and soul into it, makes it all worth it."
The race is open to any kid in the community, age 6-14. The swimming part of the triathlon occurs in the Beaumont YMCA outdoor pool, and the remaining two-thirds – the biking and running – are completed in the neighborhood adjacent the Y. Course lengths are adjusted per age category.
Setting the competitors up for success has been an integral part of the event for the past several years. An optional triathlon training program readies participants by focusing on specific training for each discipline, as well as general fitness and endurance training. Two sessions are available this year; the first ran in June and the second will meet weekly on Wednesdays in July at the Beaumont Y. It is open for registration here.
YMCA member and triathlon parent Alie Buckley shares that "the Kids Tri has been a wonderful opportunity for my daughters to set goals and work to achieve them. It's fun, it's low pressure, and it is a great physical activity. We look forward to it every year and this year, three of the girls are competing!"
It is not too late to participate in this year's race! Learn more about the event and register your kids here.