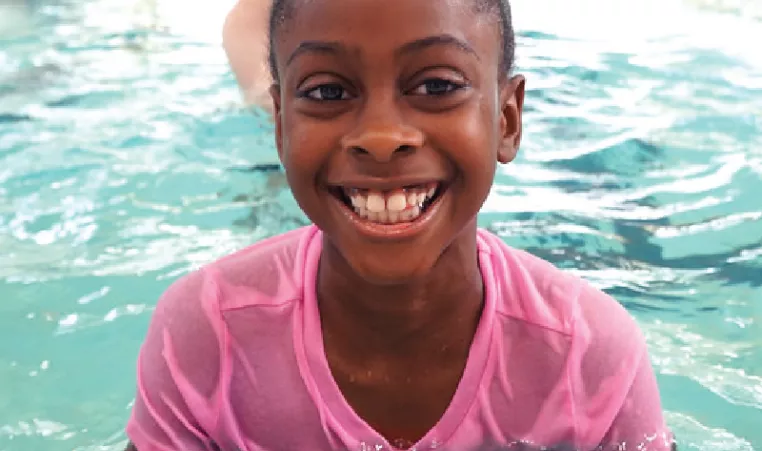 Twice this year, the YMCA of Central Kentucky has hosted Fayette County Public School students for the Y's Safety Around the Water program.
In partnership with Booker T. Washington, the North Lexington Family YMCA had approximately 75 students visit on May 20 for a day of swim and water safety lessons, as well as field day activities and picnic lunching at the Y.  Click here to see photos from the Booker T. Washington Safety Around Water Day.
On Monday, June 27, 40 third through fifth grade students from William Wells Brown Elementary's 21st Century "Colts in Action" summer program visited High Street YMCA to participate in the program. Click here to see photos from the William Wells Brown Day.
Volunteers and YMCA staff engaged with the kids in and out of the water during these special days, which are designed to provide access to pools and water safety skills to children who do not have access to swim lessons.  Each student also received a voucher for a free eight-week session of YMCA swim lessons.
The YMCA aims to equip adults and kids of all ages and backgrounds with the necessary lifelong tools to be confident and safe in and around water year-round. The money we raise through our Annual Giving Campaign ensures the Y is open for all, providing financial support for memberships and programming including swim lessons. If you're interested in sponsoring swim lessons, see more information here.