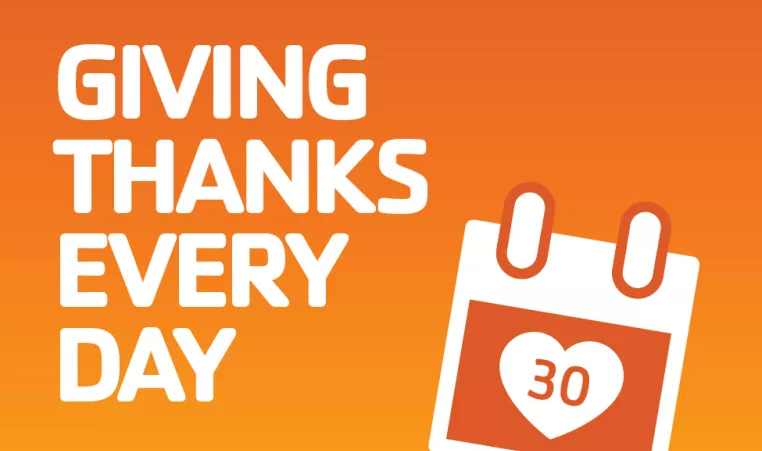 Though there is no official mobile app opt-in, and no official prize, we believe that this challenge will give you the best reward of all: a thankful heart and mindfulness toward something good every day!
We're inviting our whole community to practice gratitude in an intentional way this month. Throughout November, commit to writing or recording things you are thankful for each day. It can be a few sentences in a journal, a quick note on your phone, or even a video diary. The simplicity of this practice lies in its power to shift your perspective. By consciously focusing on the positives in your life, you'll begin to notice that even on tough days, there's always something to be thankful for. The act of regularly expressing gratitude has been shown to reduce stress, increase happiness, and improve overall well-being.
We hope you'll join us in embracing gratitude all month long.