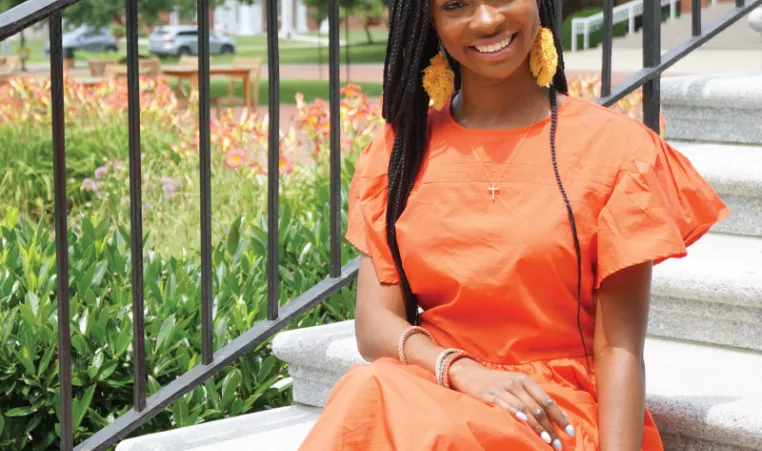 Lexington, Kentucky (July 6, 2021) – Cierra Spaulding has been named the YMCA of Central Kentucky's new Director of the Black Achievers program. Spaulding is an alumnus of Murray State University and brings over 15 years of experience cultivating impactful opportunities and programs that promote positive change within the community.
"The YMCA Black Achievers has such a rich history of preparing young people to be successful in their collegiate and career endeavors. As a former Youth Achiever, myself, I am grateful to reconnect with the program and work to revitalize its position in our community as an impactful part of the development of the young men and women who will be the change-makers of the next generation," said Spaulding.
At the YMCA, we believe that everyone should have the opportunity to discover who they are and all that they can achieve. YMCA Black Achievers is an intentional effort to create equity in education, as well as the workplace, by motivating African American/Black and other minority youth to develop and pursue high educational and career goals.
The program serves students across nine Central Kentucky counties, two Saturdays per month during the school year. Youth gain a sense of self, raise their academic standards, build character, develop cultural competence skills, gain exposure to diverse career opportunities, receive mentorship from caring adult-role models from diverse career fields, engage in community service opportunities, and receive hands-on service learning and field experiences.
"We are excited to have Cierra grow this program by building deeper partnerships with families, community members, and organizations that will create meaningful opportunities to enrich the lives of our youth and prepare them for success in their future endeavors," said Jessica Berry, YMCA Vice President of Mission Advancement.
Registration for the 2021-2022 program session will open July 6. If you are interested in signing up or volunteering for the program, visit ymcacky.org/achievers.