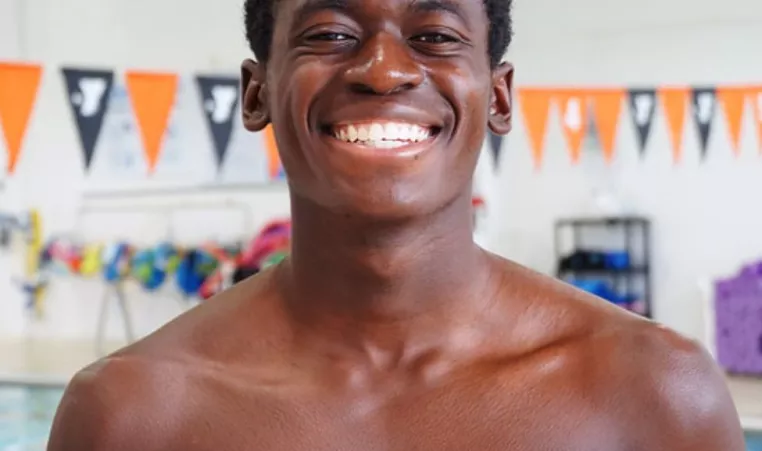 Philip Lamartiniere has been swimming since he was a child, and has experience on both YMCA of Central Kentucky swim teams. This year, as a senior at Tates Creek High School, he competes as a North Lexington YMCA Tiger Shark and is using every opportunity he has to apply valuable lessons he has learned through the years. In addition to perseverance, Philip says swim team has given him perspective on the value of hard work. "It has taught me that the effort I put into something is usually what result I get out of it."
Outside of swim team and school, Philip runs cross country and distance track, works out at the Y with his friends and says, "playing worship music on guitar is one of my favorite things to do." His hopes for his senior year reflect these activities, too. "I hope to have pushed myself and gotten my times way down in my last swim season. I also hope to have gotten closer to my teammates and we all have gotten closer to Christ throughout the year."
Upon graduation in the spring, Philip hopes to study civil engineering and/or education and run at the collegiate level. As he works toward wrapping up this chapter of life, he offers this wise advice to new swimmers: "Make every stroke count. Don't just swim laps but try to improve your form one stroke at a time."
We hope this year is rewarding for you, Philip, and you accomplish all you set out to do!