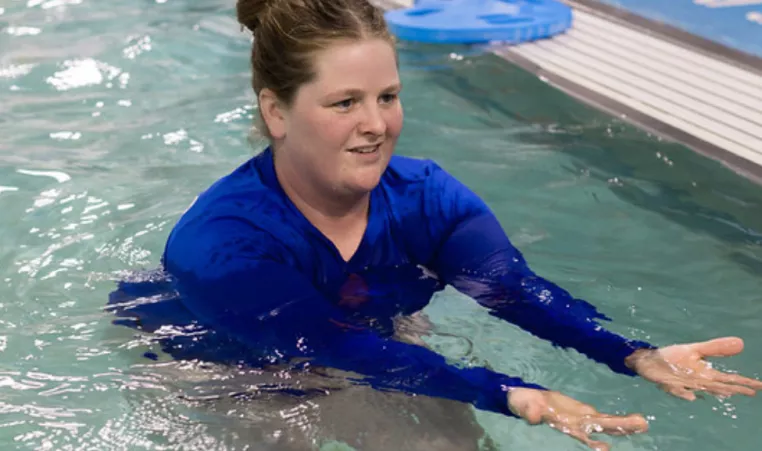 Keely Gustin recalls being a natural in the water from a young age, so working in the aquatics department at the YMCA is a perfect fit. For eleven years (this month!), Keely has seen many swimmers come through the C.M. Gatton Beaumont YMCA, but she still gets a thrill about the progress of each one. She's most excited about her job when she can see kids learn to swim, and especially feels proud "seeing the ones that I taught make it on to the swim team."
Keely moved a lot as child, but remembers the Y in various places she called home. When her family lived in Florida, she took dance lessons and in Michigan, she played in Child Watch at at Y while her dad exercised. Being a part of the YMCA of Central KY team as a lifeguard, a swim instructor, and a supervisor for many years, she appreciates that she's formed long-lasting relationships even when some colleagues have moved into other jobs. The Y has made her more social and helps her be able to talk to more people. "I appreciate the community of the Y and how the members recognize me when I'm in the guard chair instead of teaching in the water."
When Keely isn't working with people at the Y, she is helping retired thoroughbreds at a nearby farm, or riding her own thoroughbred named Stormin' Skates with her mom, or hanging out with her parents.
Keely has been an asset to our aquatics departments and we're grateful for her years of service. She reminds us of the special work we do, and the impact the YMCA can have on individuals in unique ways. "I enjoy teaching kids with autism because watching them get excited about swimming - or just having fun - is my favorite part," she shares. "Seeing kids thrive and get excited during lessons when they finally get something they've been working hard on is so fun."
Kids thriving, learning, and building confidence with caring instructors and role models is so fun - we couldn't have said it better ourselves.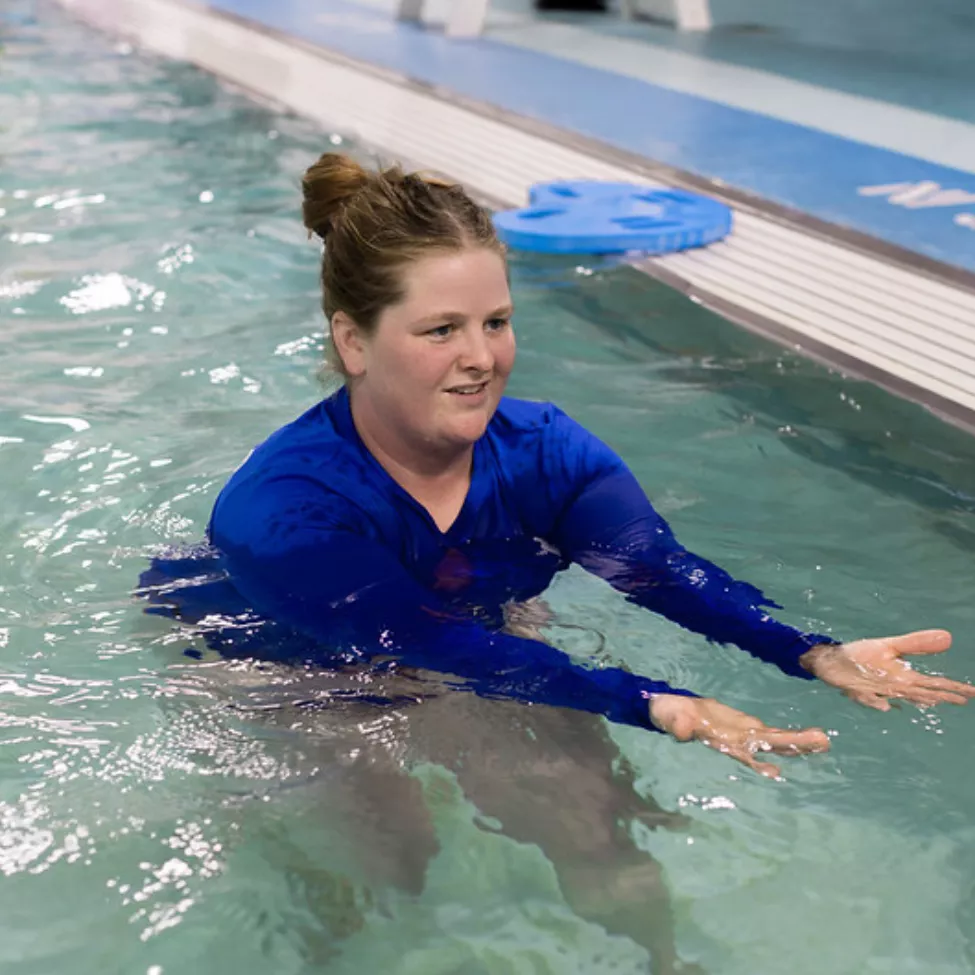 We love celebrating our staff! If you know someone who deserves a shout out or spotlight, let us know! Email us at marketing@ymcacky.org