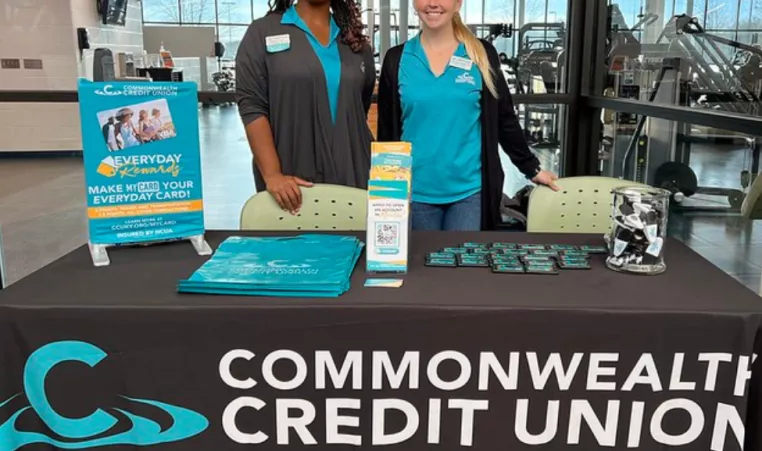 Commonwealth Credit Union (CCU) serves their customers holistically, understanding that building wealth and financial security is just one part of a person's well-being. They believe that communities are built on the strength of families and future generations, so they are committed to supporting local efforts that improve health for women, children, and families. "Our mission is bettering lives through our passion to serve," explains Patty Smith, Commonwealth Credit Union chief brand and advocacy officer . "It is at the core of everything we do. Our partnership with the YMCA of Central Kentucky works so well because our values closely align. Credit Unions are built on the principle of 'People Helping People'. Likewise, the Y empowers people along their path to fitness and physical health, regardless of their financial situation."

The partnership between the two organizations has been so natural, it has supported a wide range of programs at the YMCA: Y on the Move, Y Academy, Black Achievers, Power Scholars Academy, Learning Labs, School's Day Out, Summer Camps, and various healthy living initiatives like FitFest and Jump Start the New Year. Commonwealth Credit Union hasn't just sponsored these programs financially - they have also prioritized being present. They have provided financial education, as well as activities and support for the community at Y on the Move, and personally connected with members at special fitness events. "It was inspiring to see more than 50 North Lexington YMCA members participate in various exercise class demos, sample some healthy snacks, and enjoy learning about how they can be fit for life at the first-ever FitFest in the fall!" Patty shares.

"Since 2017, the Commonwealth Credit Union and YMCA partnership has grown because collectively we have identified ways that we can truly be better together," said Jessica Berry, YMCA vice president of mission advancement. "CCU is genuinely present with us and committed to the mission-driven areas of our work. Building stronger communities and connecting people to their potential is much more effective with healthy, thriving partnerships. In fact, Commonwealth Credit Union received the 2020 YMCA of Central Kentucky Community Impact Award, which we give to an organization that has left an indelible mark on the YMCA of Central Kentucky through their financial support and continued advocacy."

Patty observes, "The Y's dedication to children in our area is unmatched, from the afterschool program to summer camp to youth sports. At Commonwealth Credit Union, we believe it's never too early to invest in a child's future because we recognize the importance of building a solid foundation for our children. By joining forces with the YMCA of Central Kentucky, we can impact children's lives." Likewise, Commonwealth Credit Union is committed to bettering lives in the communities they serve. By donating to the YMCA's Annual Impact Campaign, they are helping provide financial assistance for memberships and programs for the people in their communities. Finally, promoting healthy living isn't just an abstract philosophy. The CCU team knows that health is the first step to wealth. They are annual participants in the Central Kentucky Heart Walk, have been named as a healthiest employer for four years in a row, and even have a Wellness Committee that is dedicated to keeping team members moving through walking competitions, quarterly challenges, and Fitness Fridays. Combined with their support of the Y's healthy living events, it's clear that the CCU team is living their mission.

Bettering lives - for their members, team, and community - is at the core of everything CCU does. "With CCU's support, we know we can further the impact of the Y, helping individuals and families build their health and their wealth," Jessica continues. "We're excited for 2023 and beyond."

Patty echoes, "What we find really exciting is the current and potential impact we can continue to have in our communities. Partnering with the YMCA of Central Kentucky allows us to connect with individuals in every stage of life. Through this partnership, we have the opportunity to help people we might not otherwise reach with their financial fitness, bettering their lives and the lives of future generations. We are truly better together!"

To learn more about the Commonwealth Credit Union, visit their website here. For more information about supporting the YMCA of Central Kentucky through sponsorships and donations, please reach out to Jessica Berry at jberry@ymcacky.org.