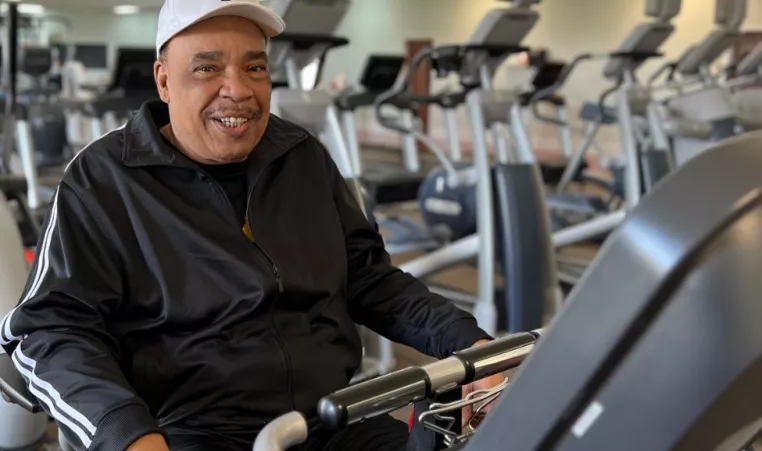 Ron Banks has been a member of the Y since 1976 - that is an incredible forty-seven years of membership and belonging! He initially moved to Frankfort from Nashville after accepting a position as a job placement officer at Kentucky State University, and remembers making a lot of great friends and contacts who helped him with both professional and personal accomplishments. Among those include board service for the YMCA, including serving as President of board of the Frankfort Y in 2007. Now going to the Prevention Park YMCA nearly every day, it is no doubt the YMCA is a regular and meaningful part of Ron's life. For him, it's all about fitness, family, and fellowship.

"The Y has been a life saver mentally and physically. I workout six days a week. The Y has made me a much healthier person. I am blessed with the best shape of my life and the same weight that I was in high school." Part of the almost five decades that Ron has been a part of our community included the years he was raising a family. "My three daughters were raised and involved with the Y and also worked at the Y. These opportunities given to them at young ages has lead them to obtain multiple degrees, and they both are teachers and administrators in Louisville, KY," Ron shares proudly. These days, in addition to his regular exercise routine, Ron spends time every day socializing at the YMCA. He's emphatic about the community at the Y, saying, "I love the Y and the staff present and past. They have been my family since 1976. The staff and members excite me!"
In his free time, Ron enjoys dressing and helping others dress and shop, loves music, and has been a sports public announcer for football for thirty-five years. He also continues volunteering in the community, helping others, and serves on various boards.
If you visit the Prevention Park YMCA on a weekday morning, it's likely you'll bump into Ron. Be sure to say hello - he will definitely make you feel welcome and share the spirit of the YMCA that he's enjoyed for so many years.
Do you have a Y story you would like to share? We would love to hear it! You can fill out this form or email marketing@ymcacky.org and we'll be in touch.