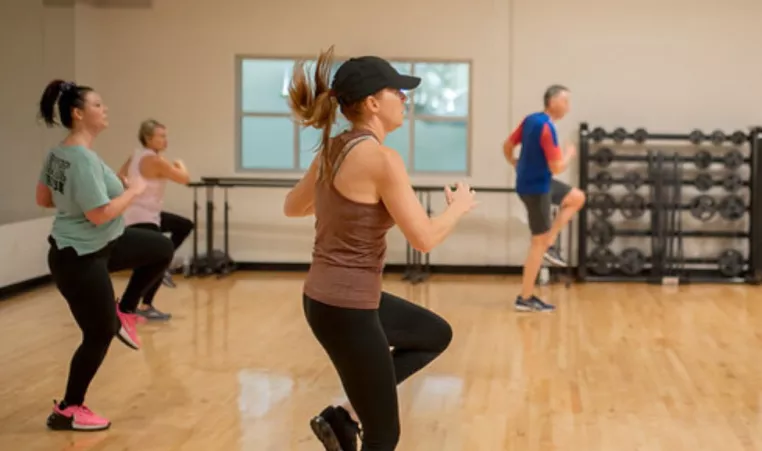 HERE FOR GOOD. HERE FOR ALL.
For 170 years, the YMCA of Central Kentucky has been strengthening the community through healthy living, youth development, chronic disease prevention, water safety, child care, food distribution - and so much more. We raise money every year through our Impact Campaign to ensure we remain open to all. As we launch this year's campaign, we want to share just a few ways that your donations create possibility for the kids, adults, families, and seniors in your community to develop healthy lifestyles and reach their full potential.

Membership - Having access to the YMCA can be a literal lifeline for individuals. Member Ernest Hall shared that being able to stay active at the Y helped him maintain a healthy weight and lifestyle at a time he was losing friends to disease and illness. Keziah Israel and her daughter were able to remain members and a part of the Y community during the pandemic and a transition in Keziah's work. These are just two examples of the very real impact your donation can make on your neighbors by making membership affordable for all.

Child Care and Summer Camp - Scholarships for families enrolling children in school-aged child care and summer camp programs means that more kids in our community have access to safe programs and role models during out of school times. Seventy of our 2022 summer campers received assistance thanks to Y donors.

Black Achievers - The YMCA of Central KY Black Achievers program serves all youth grades 6-12 to develop leadership potential and pursue higher educational and career goals through programming, service-learning projects, mentorship, and more. Additionally, the YMCA provides scholarships annually to senior participants who complete the scholarship process to support post-secondary goals. Supporting this program is an investment in our youth and their futures.

Swim Lessons - Swim lessons are so much more than merely an extracurricular activity for young people: they are a tool for developing critical life-saving skills. According to Y-USA, 3 in 10 parents in the U.S. don't prioritize swim lessons because of financial reasons, a rate that jumps to 36% when LatinX/Hispanic parents in the U.S. are segmented. As the nation's leader of aquatics programming, the YMCA simply cannot allow finances to prevent kids in our community from receiving the life-saving skills they develop in swim lessons. Donations to our campaign keep lessons affordable and open for all.

Youth Sports - We know that participating in sports has benefits for kids on and off the field, including 40% higher test scores, lower levels of depression, and higher self-esteem! No child should be excluded from participating in sports because of an inability to pay. Eligible families receive up to 50% off sports registration fees thanks to the donations we raise every year.

There are so many ways to give. You can make a secure donation online, or stop by the Welcome Center at your local Y.  Additionally, our Y locations provide various opportunities through the year to get involved through special fitness fundraising classes and events; or through activities like the annual Back to School Rallies, the annual Step Up For Kids at the the Whitaker Y, and our signature races, Black Cat Chase 5K and Reindeer Ramble.

To all of our donors past and present, thank you. Thank you for giving, it makes a difference right here in your community every day. No amount is too small to have an impact, and no amount too large. If you, your family, or business are interested in investing in the life-changing work of the YMCA through major gifts, sponsorships or legacy gifts, please reach out to Jessica Berry at jberry@ymcacky.org.