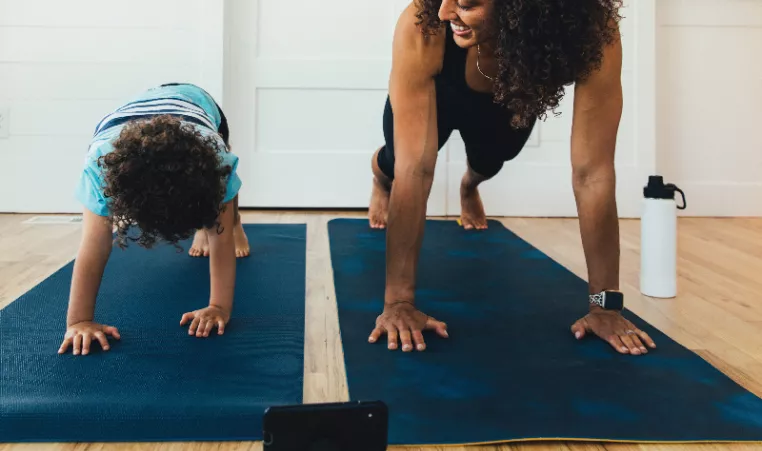 Lexington, Kentucky (January 12, 2021) – Sick and tired of feeling sick and tired in these COVID-19 times? The YMCA of Central Kentucky invites all in the community to participate in a free six-week reset challenge designed to re-energize spirit, mind and body. "Now, more than ever before we need to recharge and refocus," said Paula Anderson, president and CEO of the YMCA of Central Kentucky. "The COVID-19 pandemic has worn us down. It's caused isolation many have never experienced. No matter what circumstances challenged you last year, it's a brand-new year and this challenge provides an opportunity to get active and healthier by yourself or as a family."

The YMCA's mission is to help build healthy spirit, mind, and body for all, so we're here to back that up. The RESET challenge includes:
Six-weeks of motivation, workouts and accountability
Six-weeks and beyond of building community with others around the country
100% Free. For Everyone. Period.
Beginning Jan. 15, you can opt-in to the free challenge by texting RESET to 877-799-6220. Follow the prompts to sign-up for the challenge that will begin Feb. 1, 2021.  You will receive three texts a week filled with motivation, challenges, workouts and more. Participating in the reset challenge will also let you attend any YMCA of Central Kentucky location for one day each week to enjoy swimming, working out and a variety of classes. Photo ID and health screening are required upon visiting.
Free YMCA live and on-demand classes will be available including Zumba, Yoga, HIIT and many more.  Programming is also available for children. If you are one of the first 500 registrations, you will receive a free reset fitness kit at the start of the challenge.
"Everyone's schedules have been disrupted due to the pandemic. We wanted to give people an easy way to think about their health and wellness again, do something to get started on that journey and receive the motivation and support from others to achieve goals and feel better and stronger," added Anderson.
Visit the website ymcacky.org/reset-challenge to learn more about the free challenge.