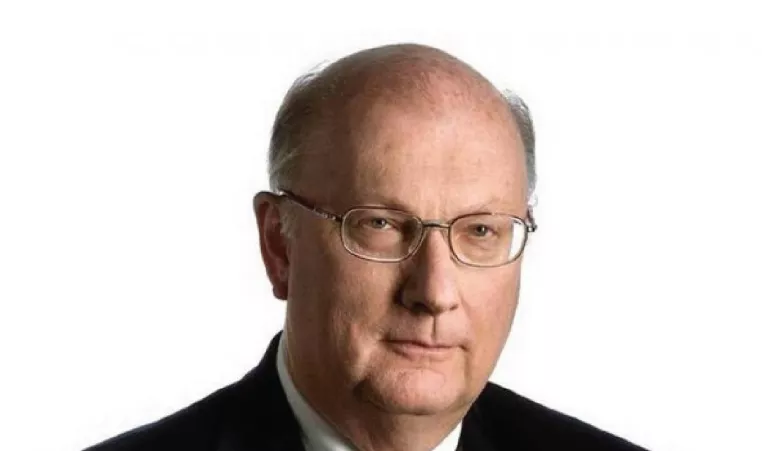 Lexington, KY (May 6, 2021) The YMCA lost a long-time friend and supporter this week with the death of Timothy M. Kelly.
"I was a young journalist at the Lexington Herald-Leader when Tim arrived as executive editor in 1989. He has played so many important roles in this community over the last 30 years – an advocate for diversity, free speech, exceptional journalism, and community investment," said Paula Anderson, president and CEO of the YMCA of Central Kentucky. "He was a true friend of the Y – locally and on the national level. He believed in our mission and he lived our cause – to strengthen our community."
Kelly loved to tell his Y story, which began in his hometown of Ashland, KY and continued throughout his life.
He served on the YMCA of Central Kentucky's board of directors, including serving as chairman of the board in 2003-2004. Kelly received two YMCA Red Triangle Awards – the highest volunteer honor given in recognition of outstanding personal leadership and service.
He co-chaired capital campaigns that helped build the C.M. Gatton Beaumont YMCA and North Lexington Family YMCA and refurbished the High Street YMCA.
Kelly served for 10 years on the national board of the YMCA of the USA where he co-chaired a task force that produced the first national repositioning and rebranding of the YMCA in 43 years. Kelly created an indelible legacy that lives on through effective board development and the Y's revitalized brand.
"I do not believe I met a YMCA volunteer in my career who was more thoughtful, passionate or who I respected more than Tim Kelly," said David Martorano, current vice president Thriving Y's, YMCA of the USA and past president and CEO of the YMCA of Central Kentucky.
Please keep Tim Kelly's family and friends in your thoughts and prayers during this time.
To read more about his life and accomplishments, please visit https://milwardfuneral.com/obituaries/1153-timothy-m-kelly.