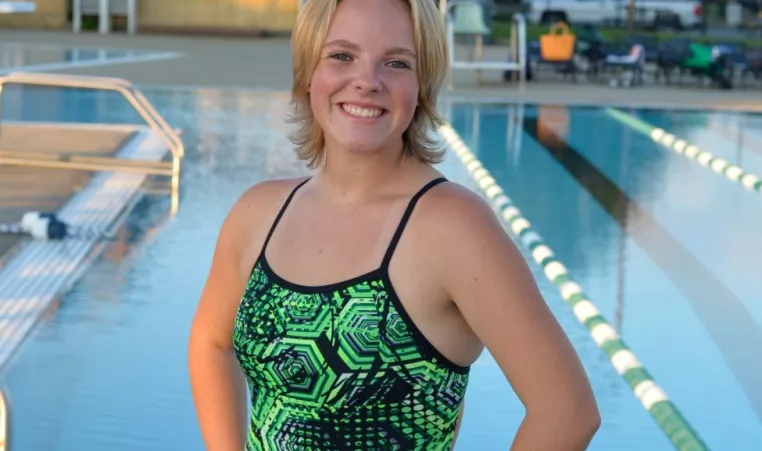 Haley Mickelwait has been a swimmer for ten years, participating competitively on both the North Lexington Family YMCA Tigersharks and the C.M. Gatton Beaumont YMCA Barracudas. Currently a senior at Tates Creek High School and finishing up her Y swimming career with the Barracudas, Haley is looking forward to a strong senior season. "I hope to get some PRs this year!" she shares - and aims to compete at the collegiate level while studying film or English in the next phase of her life.
Of the swim events in which she has competed, Haley says that, "200 IM and 50 free are my favorites. 200 IM and 100 fly are my strongest." Though she has gained years of skill as a swimmer, Haley quickly points to two benefits of swim team that have had a positive impact on her life: first, friends. "Swim team has given me so many amazing friends. I'm so grateful for their constant support and kindness. It's allowed me to be my true self." Secondly, fitness. In fact, it's one of the key benefits she would share with a new swimmer. "Stick with it. It can be really difficult at times but the friends you make and the fitness you get makes it all worthwhile," she explains.
When she's not studying or swimming, Haley is involved in group activities in other ways. She's a cross country and long-distance track runner, and sings with the Lexington Singers Children's Choir Chamber Choir. It's no wonder that she guesses her friends would characterize her as hard-working and passionate!
We wish you the best this year and as you graduate, Haley! Thanks for being a part of our swim teams!